Lace & needlecraft
Clare enjoys working various forms of lace and needle crafts, in particular crocheting, bobbin lace and knitting. This page shows a selection of items that Clare has made and links to their pages on the knitting and crochet website - Ravelry.com where there are more pictures and comments. There are no bobbin lace projects linked from here yet, but there will be soon.
Selected crochet projects
.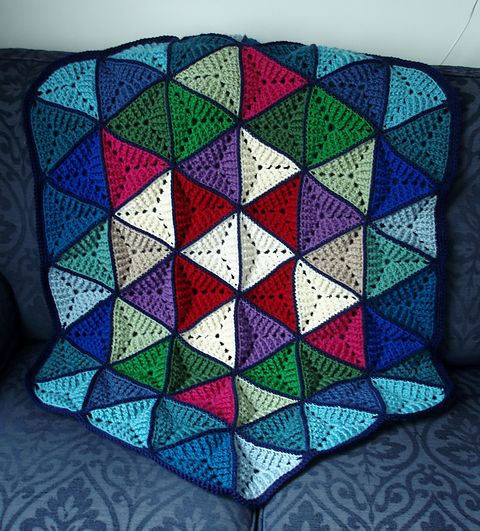 .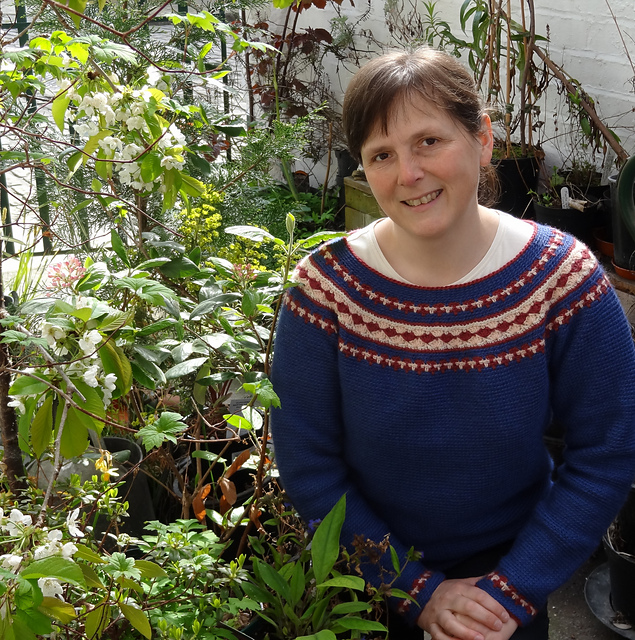 .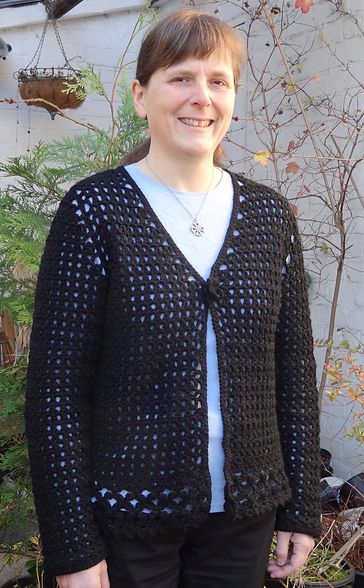 Black cardigan
Crocheted to keep me warm when singing in cold places - it's already successfully done so several times.
.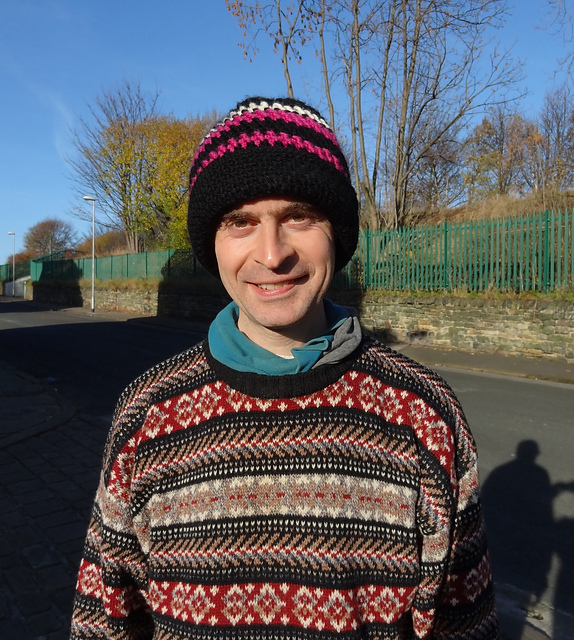 .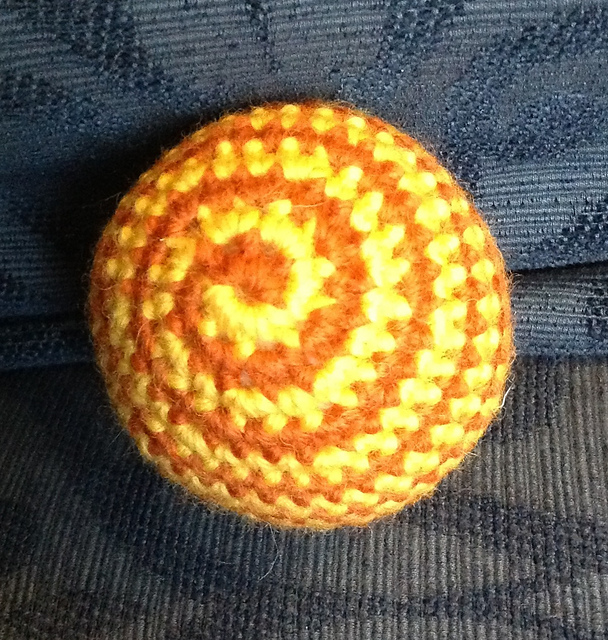 Spiral ball
Spiral with two colours - made by doing half a row in each colour at a time.
.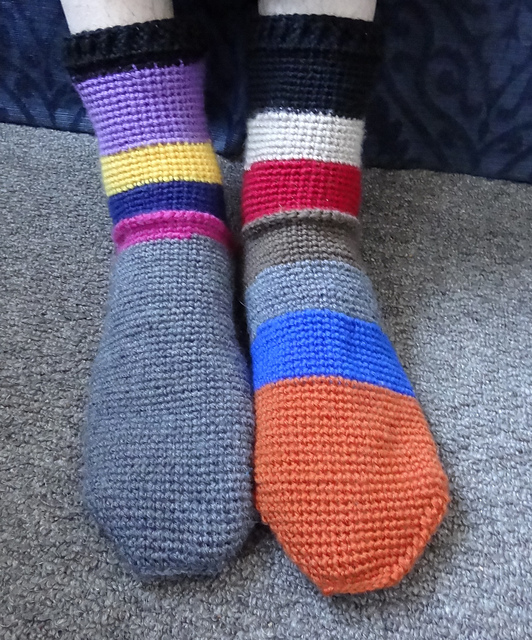 Tullow socks
Crochet socks that start in the middle and work outwards in both directions - works very well.
Selected knitting projects
.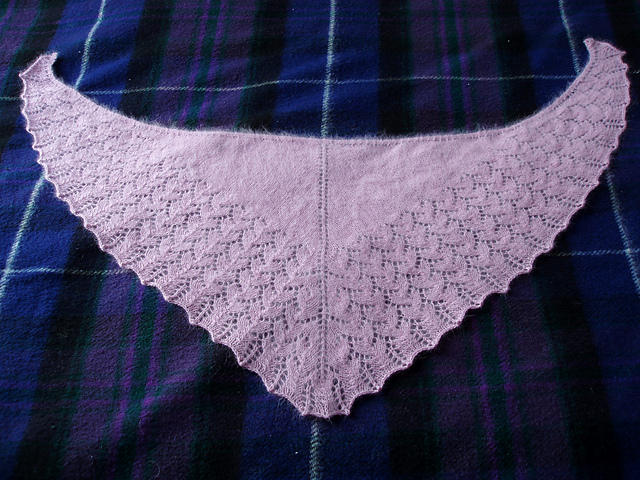 Ishbel shawl
For Mum for her 70th birthday. Very soft in angora.
.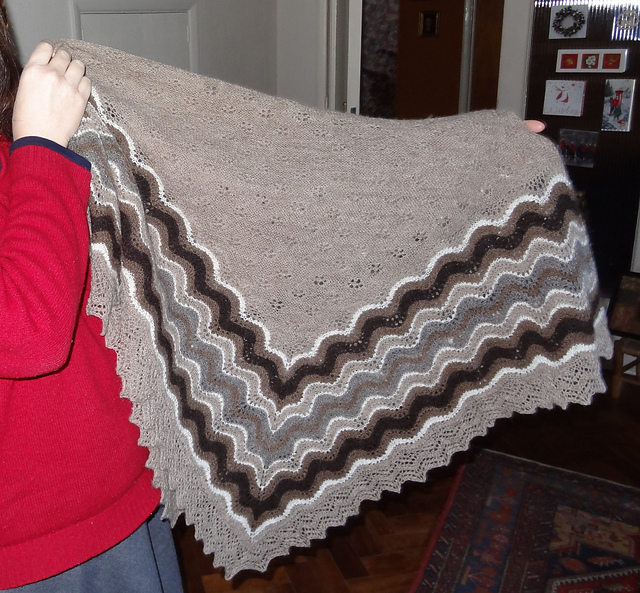 .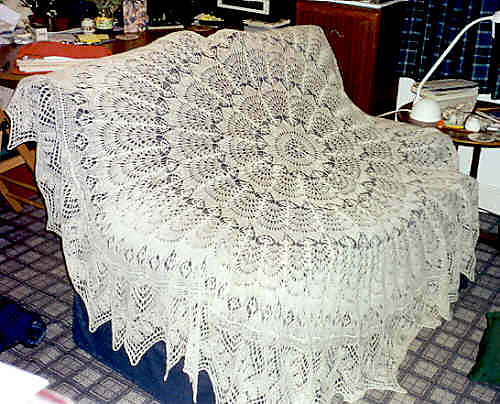 .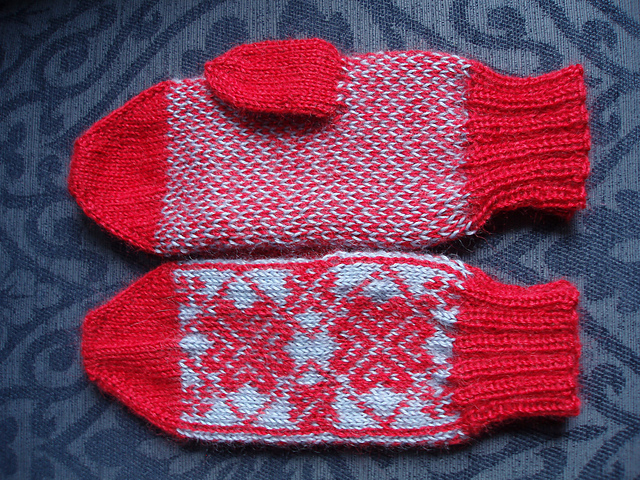 Corazon mittens
My first attempt at Fair Isle knitting. A bit irregular, but not too bad!
...